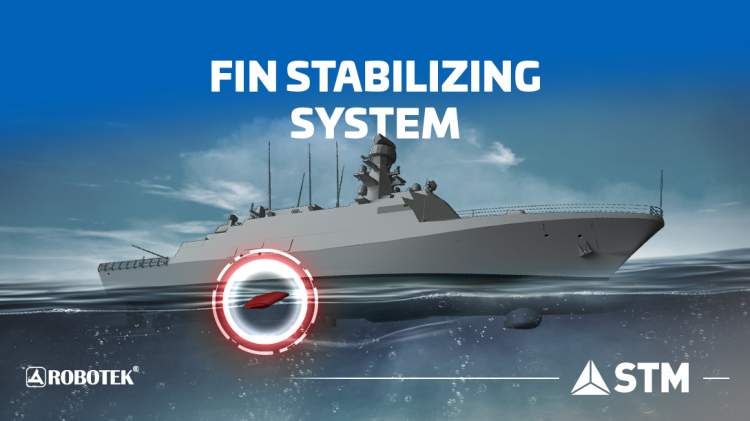 STM, a leading company in the Turkish defence industry, played a critical role in the development for the first time in Türkiye of the Fin Stabilizing System, which enables ships to operate safely in all weather and sea conditions through indigenous and national means.
Taking an important role in Türkiye's defence industry and national technology initiative, STM Savunma Teknolojileri Mühendislik ve Ticaret A.Ş. has taken another step in its critical indigenisation and nationalisation efforts in the field of naval platforms.
Having collaborated with its strong ecosystem in the national ship industry, STM has brought to Türkiye a system that has been previously supplied from abroad. STM and Robotek Automation Technologies Ltd. have managed to develop for the first time in Türkiye a Fin Stabilizing System through indigenous and national means. This system enables surface warships to continue their combat missions safely under adverse environmental conditions by stabilizing the forces to which they are exposed due to such external factors as wind, wave, current, and storm.
The design and production phases of the Fin Stabilizing System have been completed, and the system will be integrated aboard two Corvettes being constructed under an export project carried out by STM. This will be the first time a Fin Stabilizing System developed through national resources will be used by a local company in an export project. The system is expected to be integrated aboard MILGEM 6, 7, and 8 ships being constructed under Türkiye's national frigate project.
"We Prevented the Outflow of Millions of Dollars from Our Country thanks to the National Fin Stabilizing System"
Özgür GÜLERYÜZ, General Manager of STM, pointing out that the fully independent defence industry target is based on nationalisation efforts, said:
"We at STM view it as our national duty to production of the advance technologies as indigenously and nationally in areas currently not manufactured in Türkiye, thereby bringing them to our country. We successfully fulfilled our indigenisation task in the MILGEM project, and increased the localisation rate from 15 percent in the first ship, to more than 80 percent in the last ship. We managed to develop the Fin Stabilizing System for the first time in Türkiye and incorporated it in our export project. This reflects our strong ecosystem. The Fin Stabilizing System, which is mounted on the underwater part, i.e., the hull of ships, resembles the fins of a fish. It has an important role under heavy weather and sea conditions and supports the stabilisation of ships. We have also gained the ability to design fin stabilizing systems in different sizes and capacities for naval surface platforms with different displacements. We also prevented the outflow of foreign currency from our country by eliminating the need for procurement of this system from abroad. We will continue to provide critical systems to the Turkish defence industry and the Turkish Armed Forces."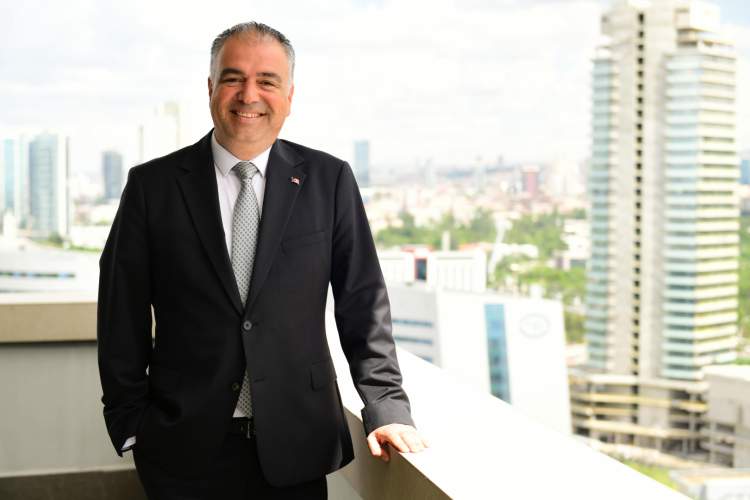 Ships will have better performance in rough seas
The national Fin Stabilizing System has been developed to provide resistance to excessive rolling of ships in both directions, allowing the ships to operate safely in rough seas. The system also increases both the safety of personnel and the operational efficiency of platforms and minimises the movements that occur due to challenging sea conditions or sudden manoeuvres that the ship will encounter in cruising and combat situations. The Fin Stabilizing System provides support for helicopter operations as well as weapon stabilisation during firing and for supply, material, and personnel transfer at sea. Its design is resistant to challenging sea conditions and has automatic and adaptive operating features.