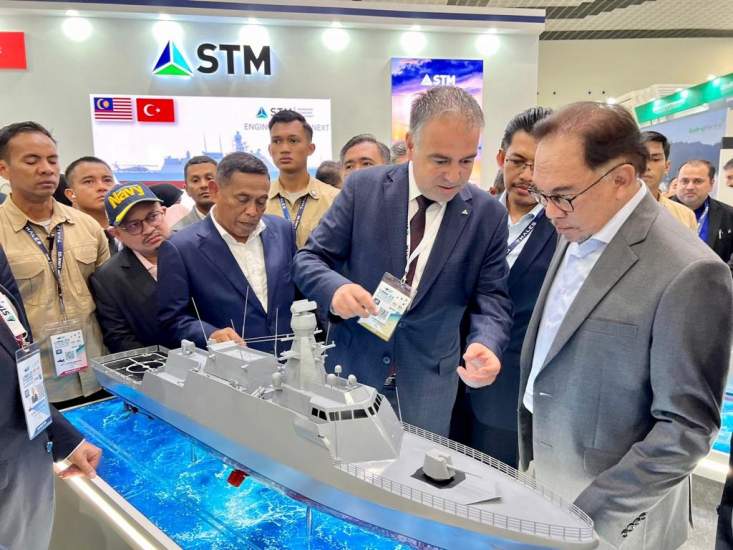 STM displayed naval engineering solutions in LIMA 2023 in Asia Pasific.
STM, one of the leading companies in the Turkish defence industry, continues to exhibit its technologies and capabilities in different geographies.
STM was taken its place at the at LIMA 2023–Langkawi International Maritime and Aerospace Exhibition, one of South Asian's most important defence exhibitions, to exhibit its combat proven, ınnovator projects. LIMA, the leading Asia Pasific defense and security exhibition, was held in Langkawi -Malaysia between 23-27 May2023.
STM introduced the Malaysia region to Türkiye's first national corvette project, MİLGEM Ada Class, Türkiye's first national frigate project, the İ Class Frigate, the Navy Fleet Tanker Project (PNFT) being built for the Pakistan Navy, Türkiye's first small-sized national submarine project, STM500, STM-MPAC Multi-Purpose Attack Craft, and the Coast Guard Ship CG-3100.
At its stand, STM hosted high-level military delegations from many different countries and engaged in productive meetings about the projects. Malaysian delegations closely examined the Island Class Corvette Project, which has proven itself successfully in the international arena by the Turkish Naval Forces and has been exported to Ukraine and Pakistan so far.