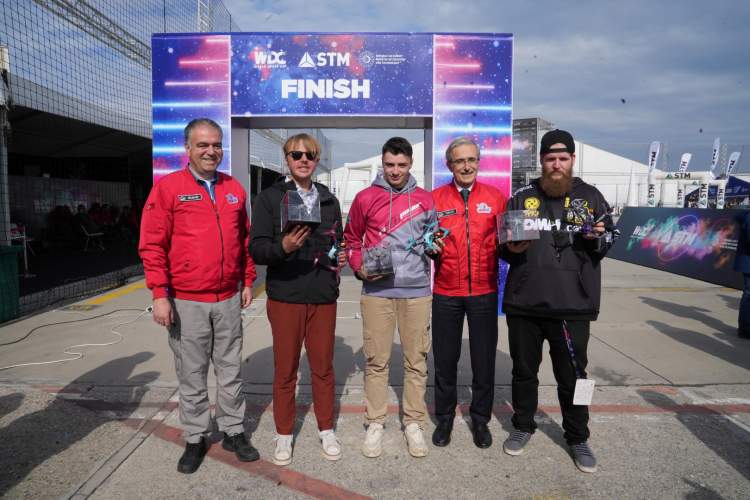 32 competitors from 28 different countries strived for success against fierce competition at the event, which brought together the best drone pilots in the world for the World Drone Cup, organised by STM as part of TEKNOFEST 2023. The highest ranked pilots received their awards from  Prof. İsmail Demir, President of the Defence Industry Agency of the Republic of Türkiye.
STM Savunma Teknolojileri Mühendislik ve Ticaret A.Ş., brought the best drone pilots from around the world to TEKNOFEST ISTANBUL, held at Istanbul Atatürk Airport, for the World Drone Cup (WDC) competition, which has been hosted by STM as part of TEKNOFEST for five years.
The World Drone Cup-2023 saw 32 pilots from 28 countries, from Russia to the Netherlands, from China to Spain, and from the United States to Switzerland, competing for the top slots. Türkiye was represented at WDC-2023 by brothers Atakan and Burak Mercimek, who were among the highest-ranking competitors at last year's event.
World Drone Champion from France
At WDC, the pilots competed on specially prepared challenging courses, using drones designed and built by themselves. The drone pilots, all former winners of competitions in their own countries, met to duke it out in Istanbul. The winner of the competition was Killian Rousseau from France, followed by Evan Turner from the United States and David Modig from Sweden. The three highest-ranking competitors received prizes of 80,000 TRY, 60,000 TRY and 40,000 TRY, respectively.
Prof. Demir among the pilots
Following the breathtaking competition, the highest-ranking competitors received their awards from  Prof. Demir and Özgür Güleryüz, General Manager of STM. After congratulating the drone pilots, Demir and Güleryüz took advantage of the opportunity to fly the drones, which can reach speeds up to 260 km per hour. Demir and Güleryüz were able to experience the flight of winner Rousseau through FPV drone goggles.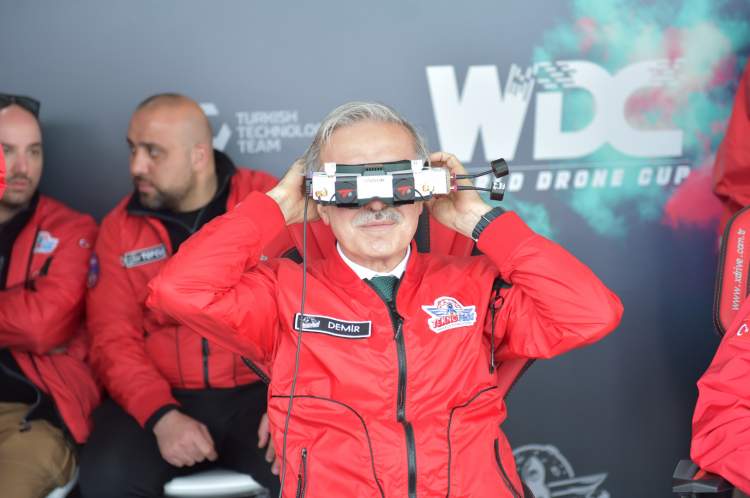 More than 2,000 Drones Compete for the Skies
Organised by STM, and attracting the best drone pilots from all over the world, the World Drone Cup has hosted 224 competitors from 182 countries in Türkiye over the last four years. More than 2,000 drones have competed in the competitions, which are held on courses that are over 7.5 km in length. The maximum speed reached during the competition was 260 km per hour.
Developing the world's leading platforms in the tactical mini UAV sector in Türkiye, STM supports drone pilots in developing basic engineering skills through the TEKNOFEST Drone Championship and the World Drone Cup. Pilots participate in the races using drones and software that they have designed, assembled and integrated themselves.