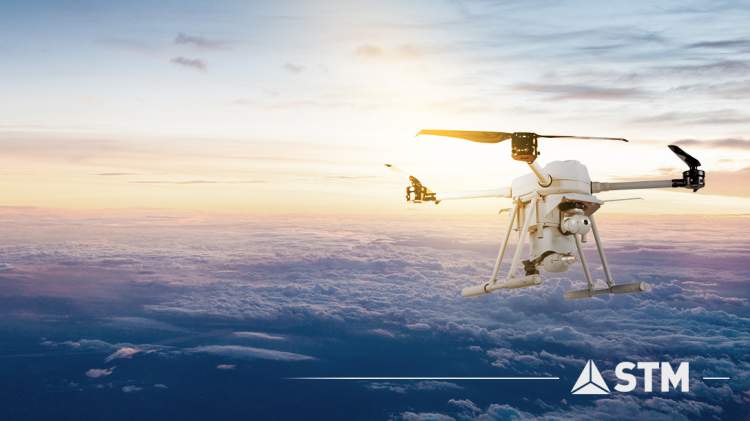 Developed by STM with national means, and capable of launching ammunition, the UAV BOYGA has successfully completed its acceptance tests and has been delivered to the security forces.
STM Savunma Teknolojileri Mühendislik ve Tic. A.Ş continues its activities under the leadership of the Presidency of Defence Industries (SSB), and has delivered yet another mini UAV that will support our brave Turkish soldiers in the field.
As one of the leading companies in Turkey's tactical mini-UAV sector, STM has successfully completed the acceptance tests of BOYGA, a Rotary-Wing Unmanned Aerial Vehicle (UAV) equipped with mortar ammunition. Having passed all test stages, BOYGA has now entered the inventory of the security forces.
President of Defence Industries of Turkey Dr. İsmail Demir announced BOYGA's entry into the inventory on his social media accounts, stating:
"We have added another capability to the inventory that will provide our soldiers with great advantages in the field. Developed through national means and capable of launching 81 mm ammunition, the UAV BOYGA has successfully completed its acceptance tests and has been delivered to our security forces."
In his statement on the subject, Özgür Güleryüz, General Manager of STM, said: "Our capabilities and projects remain at the disposal of our security forces at all times, and we continue to stand by them as we work relentlessly for a safer future. Our munition-launching UAV BOYGA has entered the inventory of our heroic security forces. BOYGA is set to reinforce our soldiers in the theatre of operation and contribute to our country and nation. I congratulate all of my colleagues who contributed to the BOYGA Project."
Full accuracy with BOYGA
BOYGA, the newest member of STM's tactical mini UAV product family, launches its customised 81 mm mortar ammunition with full accuracy thanks to its advanced ballistic estimation algorithm. BOYGA can be used effectively in counter-terrorism and asymmetric warfare settings, and has a 30-minute airtime while laden with mortar ammunition. The BOYGA platform has a flight altitude of 1,500 meters, a 5 km mission range and a weight of 15 kg, allowing transportation by a single operator.
For More İnformation: https://www.stm.com.tr/en/our-solutions/autonomous-systems/boyga-en