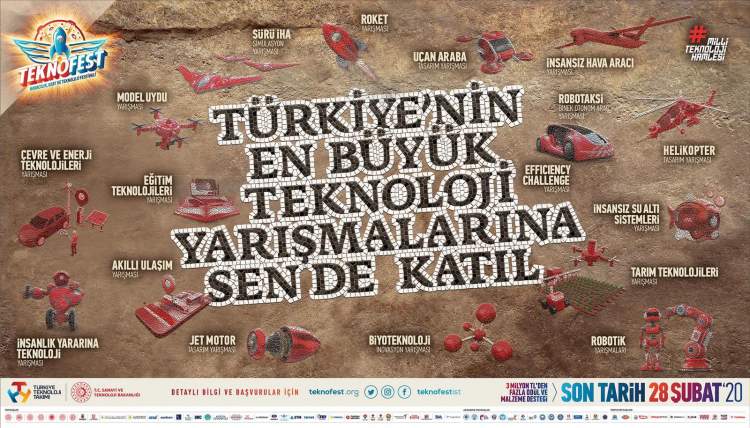 Organized by the Turkish Technology Team Foundation (T3), and aiming to provide a boost to national technology, TEKNOFEST, the largest aerospace and technology festival in the world, and will be held in Gaziantep on 22–27 September, 2020.
The deadline for applications for the TEKNOFEST 2020 Technology Competitions in 23 different categories, ranging from Aviation to Automotive, from Agricultural Technologies to Simulation Systems, and from Underwater Vehicles to Educational Technologies, is 28 FEBRUARY! 
See you at TEKNOFEST 2020, in which STM is a stakeholder!