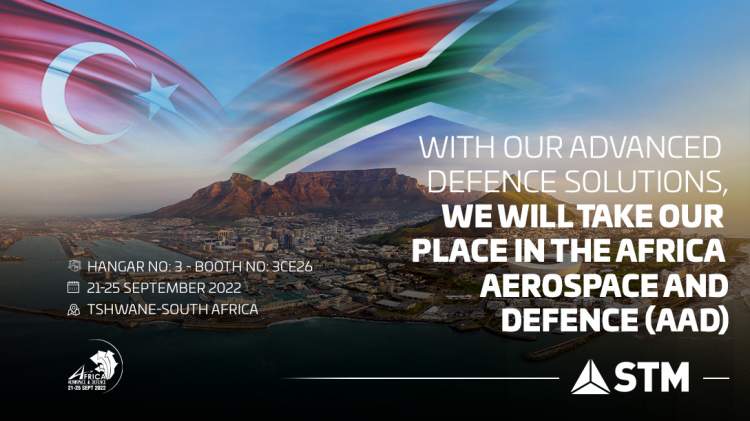 As one of the leading companies in the Turkish defence sector, STM, will exhibit its naval platforms and tactical mini-UAV systems at the Africa Aerospace and Defence Exhibition 2022. With its crucial role in the significant progress seen in the field of defence in the past couple of years in Türkiye, today STM is one of the leading defence companies in the international arena.
STM offers critical solutions in naval engineering, tactical mini-UAV systems, and cyber security. Under the leadership of the Turkish Presidency of Defence Industries (SSB), STM continues to develop its technologies in the defense industry and export its experience to friendly and allied nations.
STM's Pioneering Defence Technologies Will Be Displayed in Africa
At the Africa Aerospace and Defence Exhibition (AAD), the largest defence industry exhibition on the African continent and the 6th largest worldwide, STM will display its naval engineering solutions and tactical mini-UAV systems. 
At AAD 2022, STM will be displaying Türkiye's first national corvette project – the Ada-class MILGEM, the STM-MPAC Attack Craft, and the TS-1700 submarine, and will be presenting its range of Tactical mini UAV systems, including the Rotary-Wing Attack UAV System KARGU, the Fixed-Wing Autonomous Tactical Attack UAV System ALPAGU and the Reconnaissance UAV System TOGAN to the participants.
STM will showcase its future-shaping technologies at booth 3CE26, hangar 3 at the AAD-2022, which will be held on 21–25 September in the City of Tshwane, South Africa.