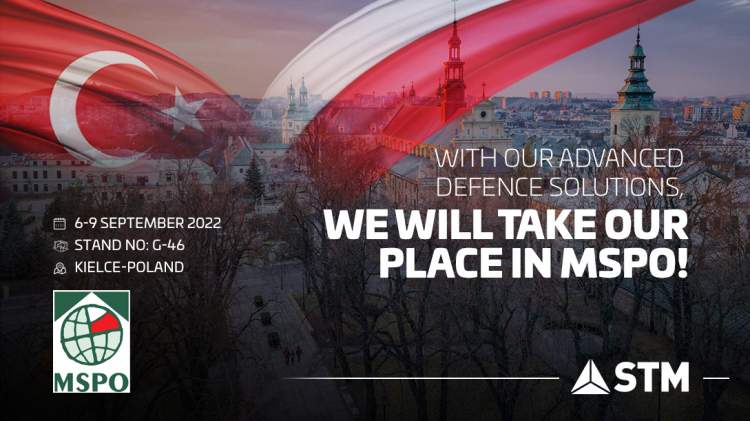 STM Savunma Teknolojileri ve Mühendislik A.Ş.. continues to exhibit its national engineering skills abroad. STM, which strengthens Turkey's competitive power in the international arena with its innovative and national technology products, takes its place at the International Defence Industry Exhibition MSPO.
Engineering Solutions at the International Arena!
MSPO, one of the leading defense exhibitions in Europe, STM will exhibit the I-class frigate, MİLGEM Ada Class Corvette, Pakistan Navy Fleet Tanker Tanker (PNFT) and the tactical mini UAV systems KARGU, ALPAGU, and TOGAN,
Naval engineering and tactical mini UAV systems produced by STM with high-tech engineering skills will be showcased at the MSPO between 6-9 September. STM will take its place with its products at stand G-46 for defense industry enthusiasts at the MSPO which will take place in Kielce, Poland.